Europe Needs Your Help
COVID-19 has people across Europe are calling out for hope, and GEM missionaries and churches are ready to answer the call.
God has prepared us for a time such as this. God has helped us grow and expand this past year. Missionaries are in-place in Europe, and still more are ready to deploy once it is safe to travel. We are prepared to shine a light into the darkness and share the joy of finding new life in Jesus Christ.
But we need your help. Because of the virus, we have seen our funding start to fall, and we have had to dip into relief funding to ensure our missionaries receive their full salaries and are ready to serve in Europe. Many of you have faced financial hardships in recent months, but others have asked how they can help us in this challenging time. To see us through this season and to prepare us for continued growth, please prayerfully consider making a special gift to the ministry of Greater Europe Mission Canada. Your gift will transform lives and bring hope where there has been despair.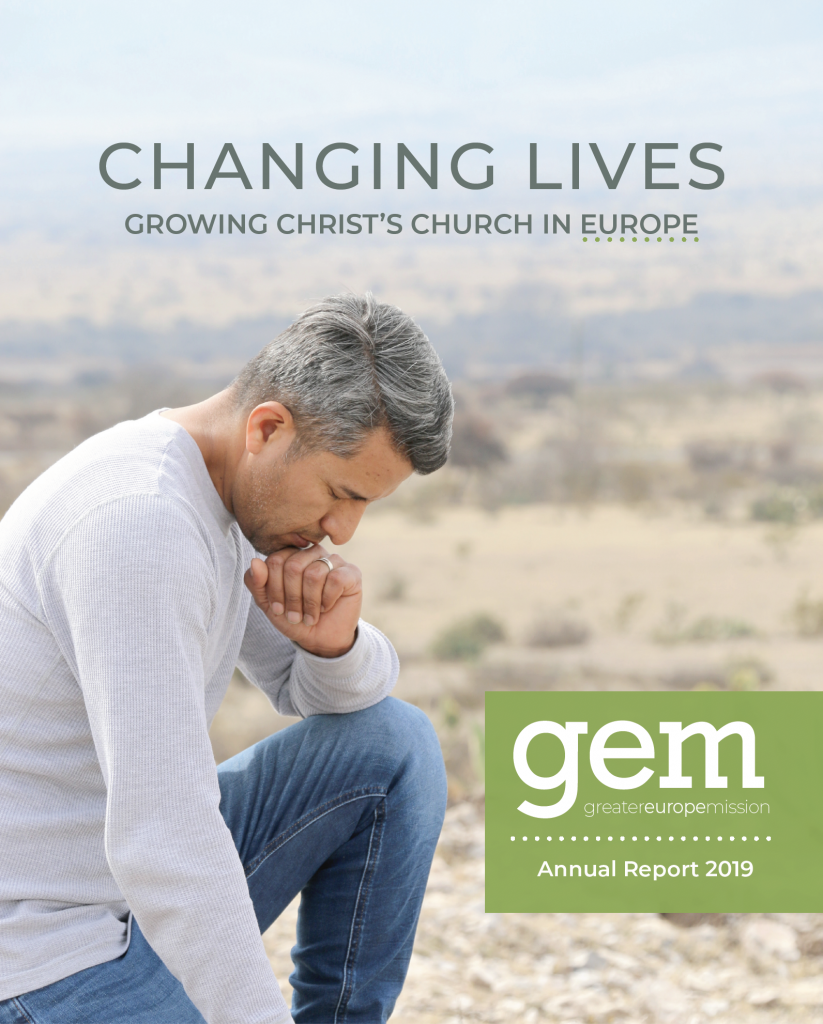 Annual Report
The prayer and financial support of our ministry partners has made it possible for GEM Canada to grow in the past year—and answer the calling of God to serve the lost in Europe.
God is preparing a revival in Europe. With the despair felt by so many has come a softening of once hardened hearts. Thank you for faithfully providing the resources required to keep GEM Canada missionaries on the field during this critical time. Your gifts have brought hope and life to countless thousands in Europe.